We invite you to join the "Friends of the Oratory" to grow closer to the Lord following the charism of our founder, St. Philip Neri. Our purpose is to build relationships with one another based on our common bond of charity and friendship with the Lord.
The Friends of the Oratory began under the leadership of Fr. Joseph Wahl, C.O. The main reason was to bring awareness of the presence of the Congregation of the Oratory in York County. Today the members of the Friends of the Oratory are spread out in five parishes administered by the Rock Hill Oratory, meaning all the over 5.000 families.
The Friends of the Oratory ministry strives to help the Rock Hill Oratory find ways to meet its financial needs and other non-financial requirements.  The ministry endeavors to create and maintain awareness among parish parishioners of what the Oratory is, what it does and how it benefits the parish churches, financially as well as spiritually.  The ministry also sponsors and supports projects and fund raising activities to benefit the Oratory.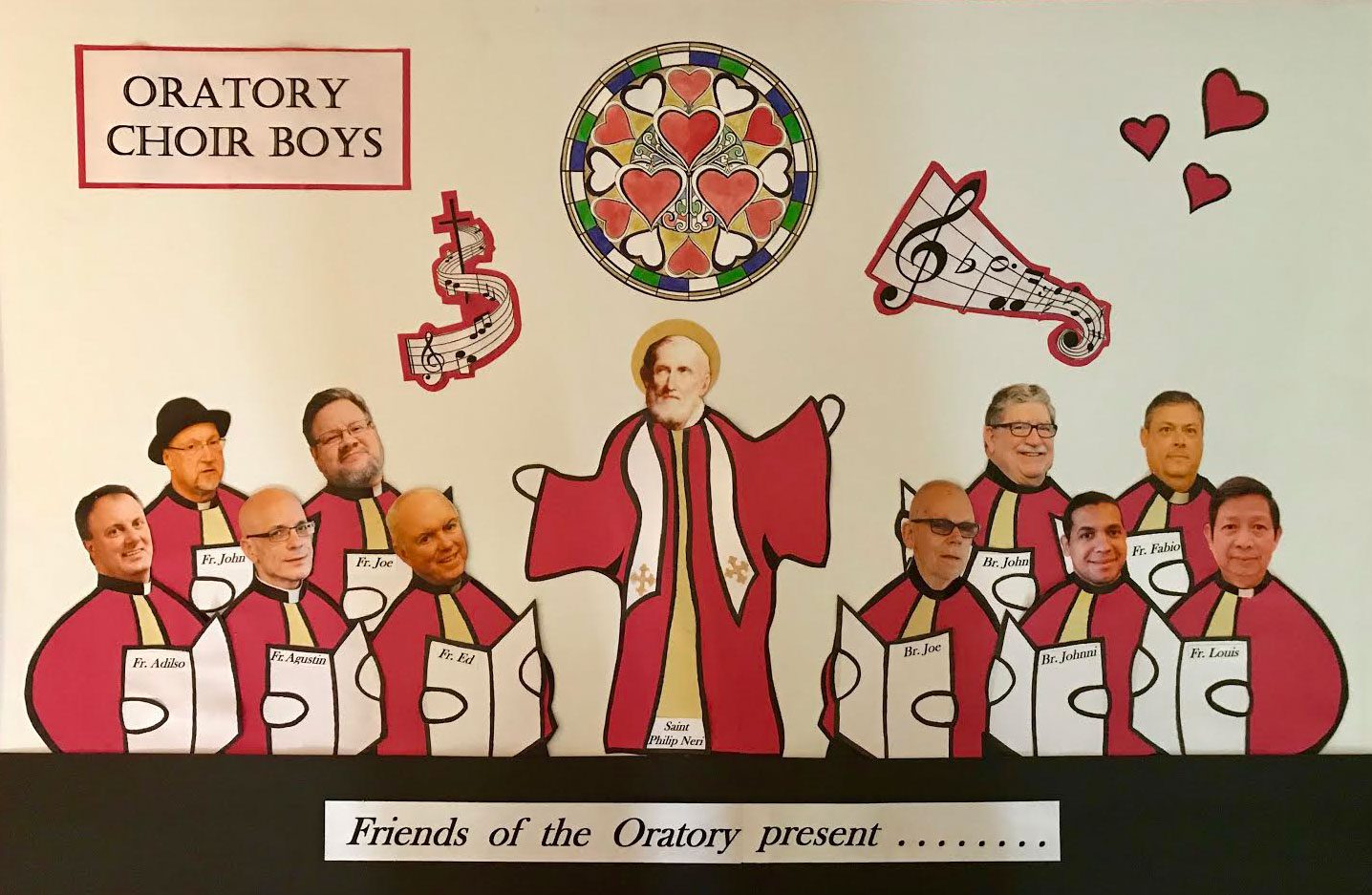 How to participate?
In some of the York County Catholic churches, The Friends of the Oratory is a formal or recognized ministry within that church.  These Ministries usually concentrate on awareness programs within their own church as well as join representatives from other Catholic churches in county wide projects.  In other Catholic churches in York County there may not be a formal Friends of the Oratory Ministry, but there are volunteers who represent their parish in the county wide projects, such as the annual Oratory Valentine Dinner.  If you are interested in this Ministry, check your church bulletin or ask your pastor if there is a Friends of the Oratory Ministry or volunteers you may speak with.
We have a job for you!
Friends of The Oratory Steering Committee — FriendsOfTheOratory@gmail.com
Jon Varvel, Lake Wylie, (803) 831-8247 — for the parish committee at All Saints
(See photos of the All Saints' committee's first project on behalf of the Oratory on our blog)
Gene Berres, Clover (803) 831-0188 — for fund-raising for the general committee
Contact us with any queries about The Rock Hill Oratory. Use the contact form below or contact us via email or phone.
Donate to the Oratory
Please continue to support us in our mission and ministries and thank you very much for everything you do for the Oratory.
May God continue to bless you always.