The Rock Hill Oratory, founded in 1934, is a part of a worldwide federation of 60 independent houses. It is the oldest and largest house in the United States. Founded by St. Philip Neri in Rome, members of the Oratory are bound not by vows, but by bonds of love. The community remains deliberately small to encourage interpersonal relationships. Governed democratically, the entire community shares in making major decisions with all members having equal rights and responsibilities.
Please view the timeline below to read more about our great history. After each timeline you may click a link to view the full chapter of each era.
FIRST ORATORIANS ARRIVED
Bishop Wahl invited the first Oratorians to establish The Rock Hill Oratory, a new mission for a small but growing Catholic population.
ST. PHILIP'S MERCY HOSPITAL
St. Philip's Mercy Hospital on Confederate Avenue is operated by The Franciscan Sisters of Peoria, who were invited to Rock Hill by the Diocese and The Oratory. The hospital closes in the 1950s due to a lack of funds to build a new hospital.
THE ORATORY SCHOOL FOR BOYS
The Oratory School for Boys opens, a boarding school that is later closed for lack of funds.
THE ORATORY HELPS TO ESTABLISH LABOR UNIONS
York County textile workers labored for long hours under poor working conditions, and some died from job-related ills like brown lung. The Oratory helps to establish labor unions for Rock Hill textile mill employees, enabling workers to press for better conditions.
ST. MARY'S CATHOLIC CHURCH
St. Mary's Catholic Church is established on Crawford Road in Rock Hill. A recreation center serves the youth.
CHURCH ON SALUDA STREET
About 100 Catholic families in Rock Hill worshipped in a tiny church on Saluda Street. Catholics made up about half of 1 percent of the state's population at this time.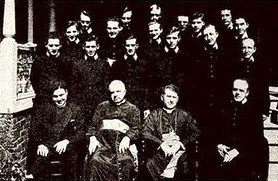 The early years just described required a very special commitment to Church and to a vision. Those first members were heroic and established a solid foundation despite knowing very little about the Oratory. Somehow they caught Philip's spirit, and his values were evidenced in lifestyle and ministry.
A CREDIT UNION IS ESTABLISHED
A credit union is established with the recreation center to help people get loans and encourage them to save money. The union operates until about 1980.
ST. ANNE CATHOLIC SCHOOL
St. Anne Catholic School, at the church rectory on Saluda Street, becomes the first racially integrated school in South Carolina. A new school is built on South Jones Avenue in 1958.
SUPPORTING THE CIVIL RIGHTS MOVEMENT
Before the civil rights movement, African-Americans were banned from white establishments. Members of the Oratory supported the civil rights movement and local sit-in participants. They helped local black citizens register to vote.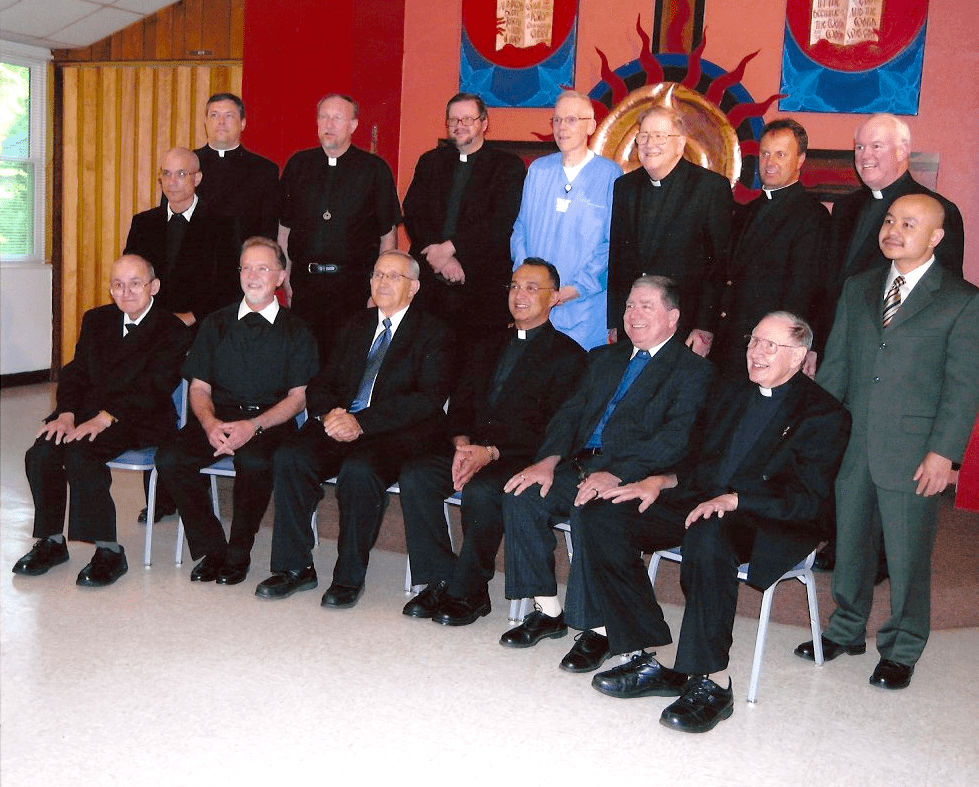 In 1967, we arrived at an important decision. We would continue to give maximum effort to parish ministry, but would also develop more fully, extra parochial ministries. Also, in the late 1960's, we clearly delineated the purpose and content of our initial formation program (i.e., training seminarians and brothers) in a way which stressed the charisms of Philip and our traditions.
HELPING REFUGEES INTO THEIR NEW COMMUNITIES
Refugees from Southeast Asia sought their freedom in the United States, but many needed help to assimilate into their new communities. The Oratory brings the first of several hundred refugees from Southeast Asia to Rock Hill. Later, it expands the ministry to include Hispanic immigrants.
CATHOLIC CHURCHES IN YORK COUNTY
About 5,000 families worship at five different Catholic churches in York County — two in Rock Hill and others in Fort Mill, York and Lake Wylie. Catholics make up about 4.5 percent of the state's population
Contact us with any queries about The Rock Hill Oratory. Use the contact form below or contact us via email or phone.
Donate to the Oratory
Please continue to support us in our mission and ministries and thank you very much for everything you do for the Oratory.
May God continue to bless you always.