Campus Ministry at The Oratory
Today, Catholic Campus Ministry at Winthrop University serves under the aegis of the "Winthrop Newman Catholic Community." This is a network of gatherings for students, faculty and staff at this state university of 5,000 undergraduate and 1000 graduate students. 
For more info contact Fr. Agustin Guzman: (803) 627-5297 or Courtney Hull: (980) 729-6360.
During the academic year, Winthrop students, faculty and staff join members of the local community at the Oratory Chapel for 6 PM Sunday Mass. Winthrop students as well as members of the local community share the ministries of this liturgy.  We are always looking for students to lector and serve as Extraordinary Ministers of Holy Communion as well as Music Ministers. In addition to those ministries, our Winthrop Newman students prepare and proclaim the Prayers of the Faithful, gather the weekly offering and bring our gifts to the altar during each mass. Once a month our entire community gathers in Newman Hall parlor located next to the chapel for a Community Social.  Food and drinks are provided. We also have a Community Service project each semester that the students coordinate and everyone participates in. In the past these projects have benefited the Dorothy Day Soup Kitchen and Magnolia Manor Nursing Home.
During the school year we meet on Wednesday evenings for Emmaus Night.  Winthrop Newman students gather from 6:30 to 8 PM in Newman Hall at The Rock Hill Oratory. We have dinner together and a different program each week.  These programs include Mass, Adoration, Confession, Service Projects, Parties, Bible Studies, Movies, Bowling, Lectures, etc. We have a lot of fun and welcome new students at any time throughout the school year.  All Winthrop students are welcome!
Several times throughout the week our students have a prayer group that meets on campus.  They usually do the Liturgy of the Hours/the Divine Office (the Prayer of the Church) and the Rosary. The schedule changes each semester so please contact Courtney for the current schedule.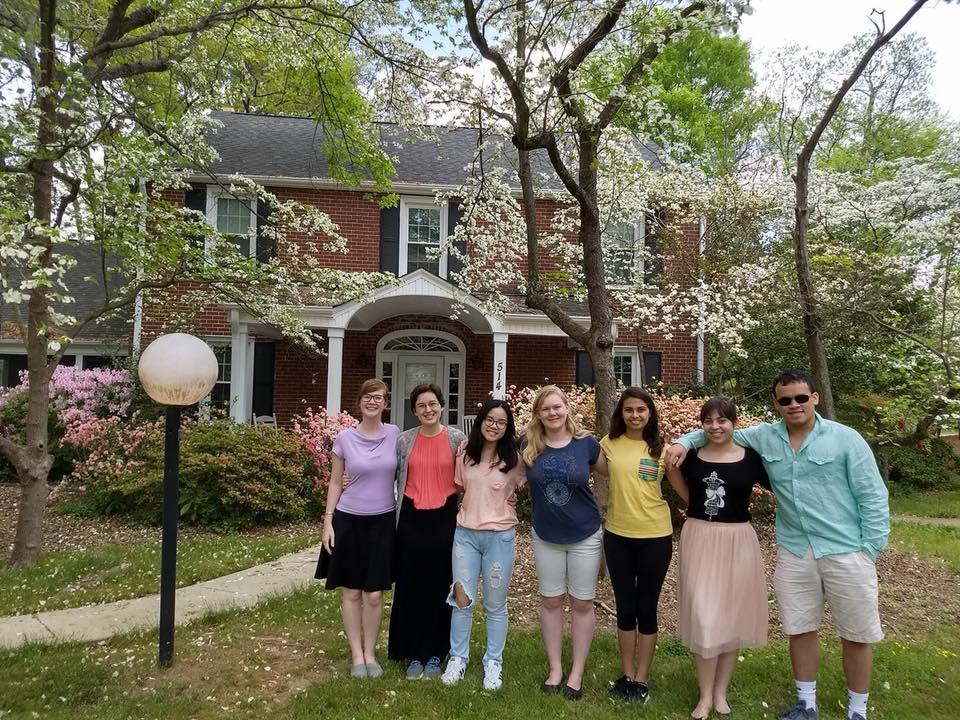 The Winthrop Newman Catholic Community at The Rock Hill Oratory has the blessing of the charism of Saint John Henry Newman. Newman, a 19th century English scholar and also the inspiration for the Oratory in England, serves as our patron as we minister together to blend the gifts of the Spirit that he treasured: truth and faith.
You can find more information about the Winthrop Newman Catholic Community on its website,  on Facebook or instagram.
Winthrop Newman Catholic Community
Fr. Agustin Guzman: (803) 627-5297 or Courtney Hull: (980)729-6360
Email: winthropnewman@yahoo.com
Instagram: wu_newman
Facebook:  https://www.facebook.com/NewmanCatholicWinthrop/
Twitter: winthropnewman
Contact us with any queries about The Rock Hill Oratory. Use the contact form below or contact us via email or phone.
Donate to the Oratory
Please continue to support us in our mission and ministries and thank you very much for everything you do for the Oratory.
May God continue to bless you always.